SANTORINI
APARTMENTS HOTEL MAKRIS
Kamari info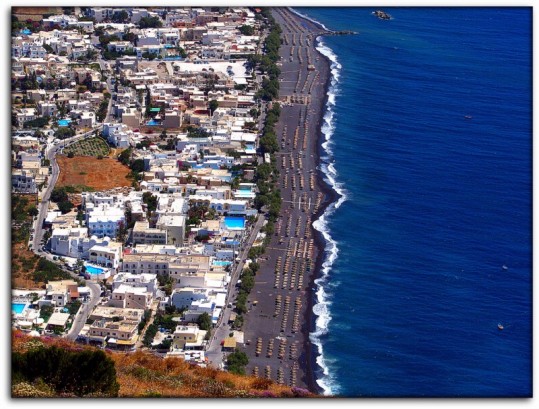 Kamari, is a tourist hotspot situated on the southeast side of Santorini. The area is famous for its beautiful beach extends all the way to Monolithos and for its green landscape. On the beachfront you can find restaurants, bars and many shops that can please all tastes and budgets. Its position guarantees tranquility and total relaxation. The rooms are spotlessly clean. We provide single or double beds, TV, air conditioning, Fully equipped kitchenette, balcony and free Wi-Fi and Private Balcony with Sea View. Continental breakfast is included in the price of your reservation & can be served in the privacy of your room or in the breakfast room.
Videos
+ Kamari Beach and Santorini Volcano Tour

Please share your opinion of it with other travelers. Write a review!