SANTORINI
HOTELS
RESTAURANTS
CAFE
CAR RENTAL
RECREATION
TRAVEL AGENCY
ART SHOPS
DIVING
JEWELLERY
CAMPING
WEDDINGS
REAL ESTATE
SHOPPING
TAVERNS
WINE
YACHTING
TRANSFERS & TOURS
COIFFURE
LAUNDRY
BEACH BAR
VILLAS
SOUVLAKI
PHARMACY
YACHTING SUPPLY
DOCTORS
EXCURSIONS
VARIOUS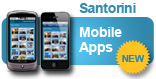 MAP
INFORMATION
VOLCANO
VILLAGES
BEACHES
WORTH SEEING
PHOTO GALLERY
VIDEO GALLERY
360 PANORAMAS
TOP 10
E-CARDS
TOPICS
MAILING LIST
NEWS
SEARCH
ABOUT US
LINKS
SANTORINI
SANTORINI YACHTING
VLIHADA BEACH YACHTING
ILINA YACHTING



Details
Contact : Mrs Koralia Dimitriadi
Address : 2 ETHNARCHOU MAKARIOU STR, ALIMOS
Zipcode : 17455
City : ATHENS
Phone : +30 210 9803130
Fax : +30 210 9803226
Send an email
www.ilinayachting.com



Ilina Yachting, whether it is a yacht brokerage, yacht charter, yacht management, or touristic, has the expertise and attention to detail and luxury that counts. Experienced and highly motivated people are our most important asset. Whether Central Agents or Brokers, we have the passion and the motivation to gratify even the most demanding VIP clients, offering them full services of premium quality at a reasonable cost, recognizing in detail all the needs of our modern life and striving to deliver an exceptional level of personal service.

We are committed more than ever to ensuring that as far as the luxury services go, we are the yacht management & VIP touristic company of choice. We successfully represent Russian clients all across the world giving an indispensable resource whatever their needs.

The services we offer cover a wide range of skills and disciplines. If you plan dreamful vacations in the whole Mediterranean, let us do the rest. Our brokerage team strives to always find the right yacht, private jet, limousine or villas, for the right clients, taking in to serious consideration all of their needs and desires. We try to handle each of the above aspects with utmost professionalism and discretion. Yachting & vacations should be an enjoyable experience and this is our premium and vital aim.

Discover the myth that is hidden behind the history of every Greek island. Cosmopolitan life, archaeological sites and picturesque Mediterranean surroundings in Croatia, Turkey and Greece may come true.

Ilinas Yachting management services ensure that your yacht will be maintained and cared to the highest possible standards, so as to remain in perfect condition and to maintain its single value. Owners will be able to enjoy their time on board feeling safe in the knowledge that every single aspect will be handled in an ideal way with the minimum cost.

Ilina Yachting together with her sister enterprise N.Ilina offer a full spectrum of services & management services such as:Yacht Operation, Yacht Technical Services, Crew support, Chartering & Brokerage.



OPERATION



Our staff provides assistance and ideal solutions for every single aspect of a yacht, from spare parts and fuel bunkering to berthing, agency services, yacht insurance and food supplies, with guarantee delivery time and place. Our assistance starts from our proposal and major ideas and ends with the final delivery of goods and services of premium quality, achieving significant discounts, knowing the suppliers, their quality and prices and their delivery ability worldwide.



TECHNICAL



The technical complexity of the yachts and the regulations needed to be followed for their safe operation are also vital matters that our team handles successfully. Ilina Yachting coordinates and supervises routine maintenance, repairs and dry dockings. Pre-purchase yacht inspection is also a matter of high importance that our technical department team deals with. Our technical departments goal is to achieve unique quality at a reasonable cost proposing also the most time effective solution.



CREW MANAGEMENT



Our crew department undertakes the difficult and complex business of searching the most skilled and capable crew in order to provide the highest industry standards of service and competence. Each candidate is screened in detail and undergoes an interview with our trusty and knowledgeable staff in order to select the relevant qualifications, personality, experience and skill set.



CHARTERING A YACHT



Ilina Yachting will pave the way for elite progress of luxury yacht charter, successfully meeting all standards and needs of VIP cliental of luxury chartering as well as providing full and professional owner service. Ilina Yachting ensures that even the most demanding clients will have the most memorable, enjoyable, comfortable and safe holidays in whole Mediterranean. Greek archeological sights and picturesque islands, Turkish luxury marinas and crystal clear waters and Croatia picturesque villages and sights will capture your soul and mind.

Classic, contemporary, fast, sedate, formal or friendly, our charter team will find the best itinerary for your particular chartering requirements. If you are probing for family fun, relaxing or romantic experience, extreme adventures or professional confidential meeting moments, our company offers the suitable yachts for both private and corporate charter in Greece and the whole Mediterranean.

The primary goal of our chartering department is to offer the owner the opportunity to spend the maximum time enjoying the yacht and achieving a significant increase of his income, whilst resting at ease. Our charter team will assist yacht owners both in significantly reducing their ownership cost and enhancing the yachts re-sale value from establishing an exceptional reputation in the global market place and through the successful marketing resources.

Enjoy your voyage of your dreams...



YACHT BROKERAGE



Buying
Searching the right yacht for our clients is a complicated task. We are heavily involved in price negotiations, contract fillings, final survey, sea trial and all the preparation of the relevant documentation involved in the purchase, offering our clients the opportunity to enjoy hassle-free ownership. Our brokerage team has all the expertise and qualification to advise the potential future owners the best yacht types, sizes, materials, designs and attractive opportunities, according to their needs. Our premium aim is to offer our clients the best quality at a reasonable cost.

Selling
Achieving a timely sale, requires a combination of knowledge, expertise in sales section, important connections, well-informed database of serious potential buyers and ability to negotiate for the best terms for both sides. Our highly motivated sellers, our marketing tools and worldwide network of brokerage companies are our most important assets that help us to achieve the best possible prices and a speedy sale with serious clients. We can find and contact all those who are actively seeking for a yacht whose specifications match the ones you are selling.
If you've stayed at this place, please share your opinion of it with other travelers. Write a review!
Photos
Save to foursquare