SANTORINI
WINE
Kouloures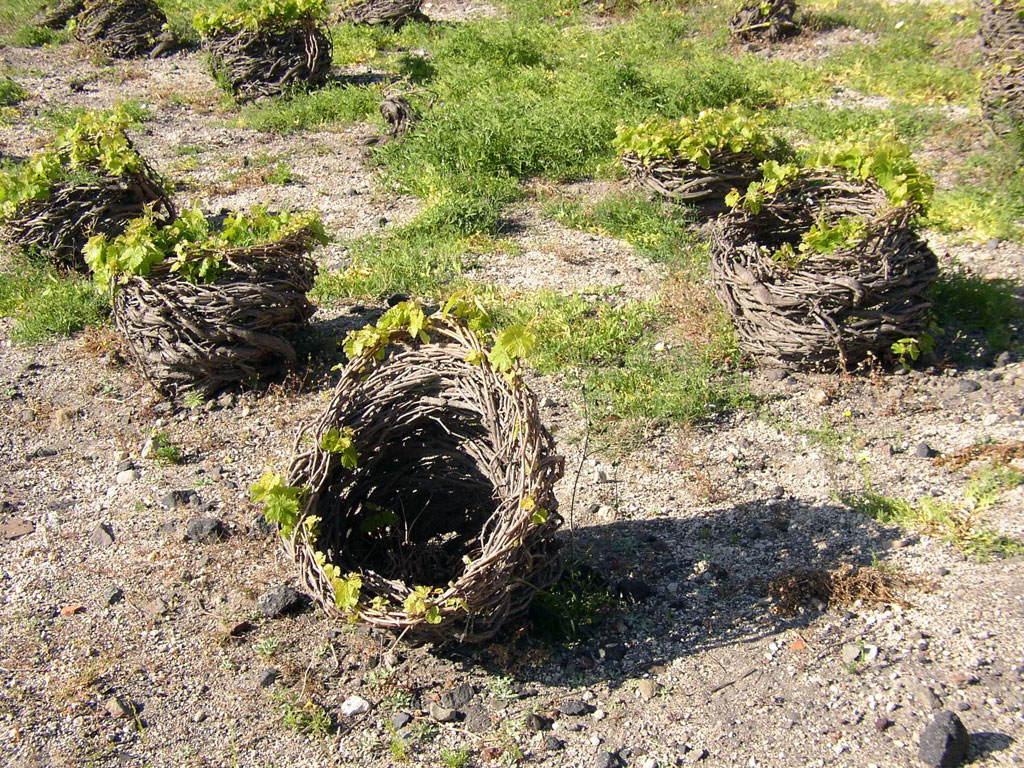 Kouloures (circle in Greek) is the traditional way of growing vines low on the ground on Santorini, trailing them in circles in order to form a round like basket inside which the wine and the grapes are protected from the strong wind.

Click on the image on the left for a close view.
Please share your opinion of it with other travelers. Write a review!