SANTORINI
VOTHONAS
Panagia Trypa or Panagia Sergena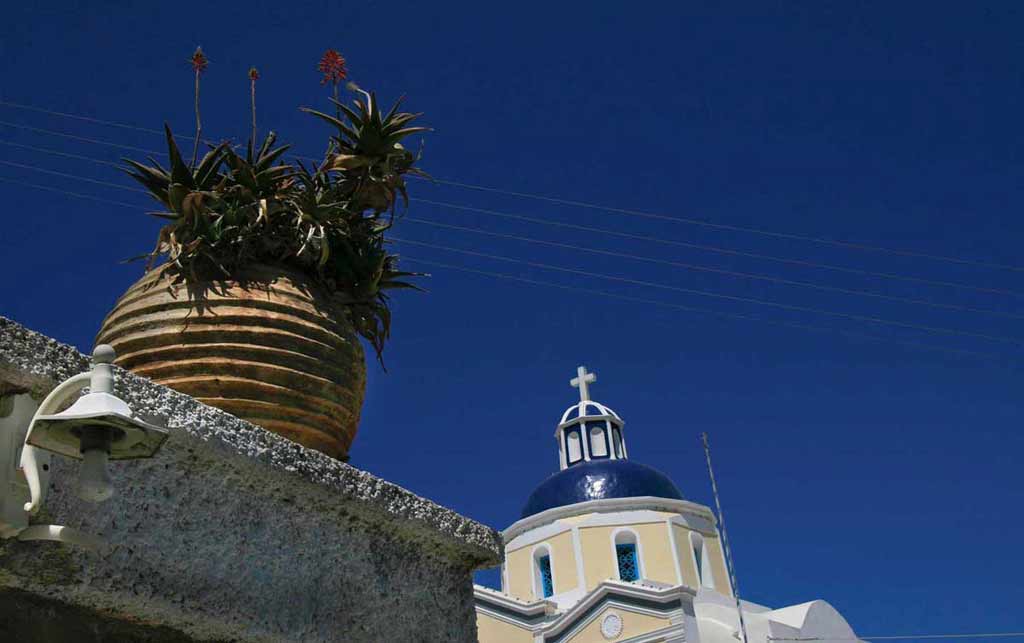 In Vothonas you will notice several churches, but the most impressive one lies outside the settlement. It is the rock hewn church of Panagia Trypa (Virgin Mary in the Hole), or Panagia Sergena, celebrated every year on the 2nd of February with large festivities. This remote church was used by locals as refuge during the Turkish rule. At the time, they used to climb up there using a wooden ladder, which was pulled up afterwards to prevent access by their enemies. Panagia Trypa (Virgin Mary in the Hole) must have gotten its name from the small window. On the outside it looks like a one metre wide hole, from which a helical path dug in the volcanic rock reaches the interior.

To get to the church on foot you will turn left, opposite from the church of Panagia in the centre of Vothonas where "Potamos" ends. After passing some more houses, the road ends and you will continue on foot following a gravel path. Walk on the right following a distinct path between the volcanic rocks, and in 5 minutes you will face a plateau and the impressive church of Sergena. It is one of the most beautiful places on the island and you will enjoy the tranquility and privacy.
Please share your opinion of it with other travelers. Write a review!