SANTORINI
VOLCANO
PALEA AND NEA KAMENI ISLANDS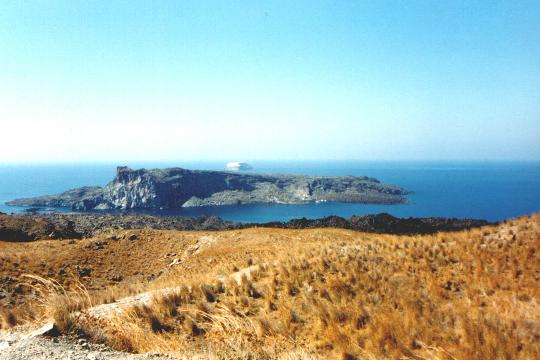 The Kameni Islands formed after the caldera. Eleven eruptions since 197 B.C. have made the two islands. The most recent eruption at Santorini was in 1950 on Nea Kameni, the northern island. The eruption was phreatic and lasted less than a month. It constructed a dome and produced lava flows.

Palea Kameni seen from Nea Kameni with Aspronisi in the background. Photo by M. Lund.
Please share your opinion of it with other travelers. Write a review!