SANTORINI
MUSEUM OF PREHISTORIC THERA
JUG FROM CHRISTIANA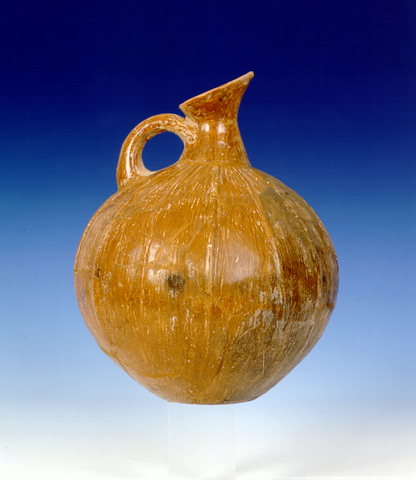 Jug from Christiana (Kastri group). 3rd millennium B.C.

The exhibits include fossils of plants that flourished before the human habitation of Thera and archaeological objects. Among the earliest pieces are Neolithic pottery, Early Cycladic marble figurines, Early Cycladic pottery, including interesting pieces of the transitional phase from Late Cycladic II to Late Cycladic III period (Kastri group) from the Christiana islets and Akrotiri (3300-2000 B.C.) -Middle Cycladic pottery with a series of impressive bird jugs, many of them decorated with swallows - from Ftellos, Megalochori and Akrotiri (20th-18th century B.C.), and Early Cycladic metal artefacts from the last two sites.
Please share your opinion of it with other travelers. Write a review!